As I sat there, I couldn't help but agree with a lot of the local business owners, that the site is ripe for a redevelopment.
But this proposal is not the correct one. I agree with Randwick mayor Dylan Parker, who says the size and scale of this redevelopment is "totally incompatible with the village character of Coogee". And Greens councillor Michael Olive who says "we don't need another supermarket". And the community group Keep Coogee A Village, which called the proposal "a gross overdevelopment and wildly outside carefully considered planning controls".
The proposed apartment block is almost double the 12-meter limit for the area, and we don't need more than 220 underground car parking spaces, I believe.
Nor do I agree with the owners C!NC Hotels which says on its website their plans would "put Coogee up there – in terms of attraction and amenity – with Bondi and Bronte et al".
Coogee is not pretentiously wanky and overdeveloped like Bondi, nor a string of souless shopfront cafes, like Bronte. It is a community still a little shabby around the edges in parts, but that's the way we like it. Maybe the developer needs to ask us locals what we want?
I'm not opposed to a public laneway providing a new café and dining precinct, like say Spice Alley in Chippendale, and a space for pop-up food trucks or other vendors.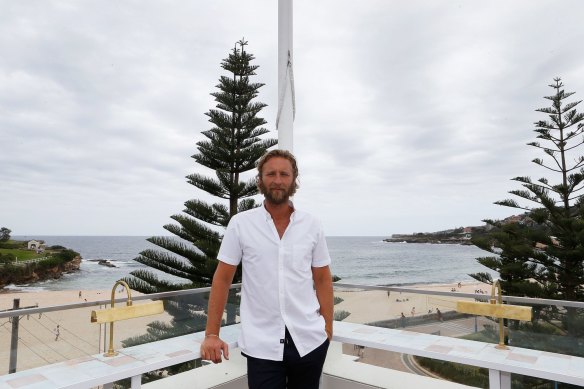 Or a sensitive redevelopment like Justin Hemmes has done at the north end of the beach with the Coogee Pavilion. The community may even rally around this, much in the way Hemmes did when he moved to live in the beachside suburb while redeveloping the Pav, with great respect for neighborhood residents and businesses.
His Merivale group have created destination dining venues such as high-end Mimi's, tapas bar Una Mas, the rooftop restaurant and ground floor Will's that are popular with both locals and tourists alike.
I'd welcome a hotel redevelopment like Merivale has done at the Newport Arms – it's classy and community centred. Or even the conversion of the Coogee Bowlo, which is now the Coogee Beach Club, where the bowling greens are now a beer garden, and a popular watering hole for locals. Even the Legion Club's new beachfront rooftop bar attracts more locals than the Coogee Bay Hotel does now.
Loading
The Coogee Bay Hotel was built in the 1850s, but began life as a school run by George Edson "for young gentlemen." In 1873, it was converted to a hotel, which it has remained for almost 150 years.
We all agree it could use a spruce up. The new-look Murrah restaurant on the ground floor, attracts only intimate duos or trios in terms of musicians. We have a creative community in Coogee that would welcome a new/reworked music venue and dining options, though more apartments seem like a greedy land grab. Whatever happens, please, not another Bondi or Bronte.
The Opinion newsletter is a weekly wrap of views that will challenge, champion and inform your own. Sign up here.